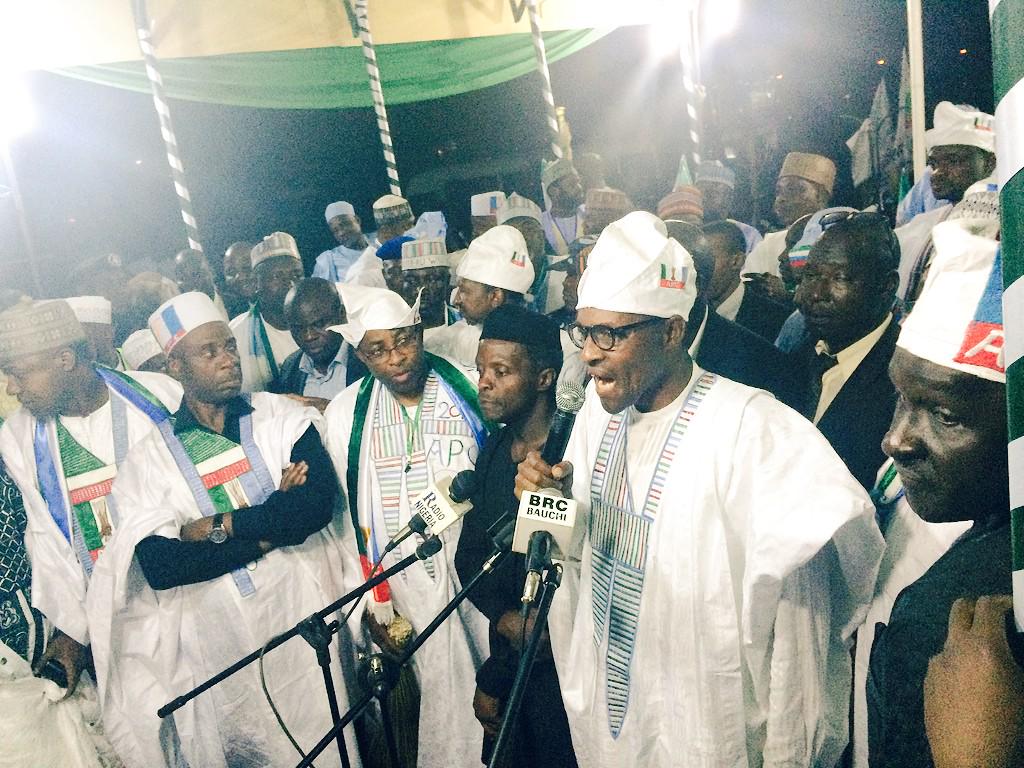 President Goodluck Jonathan has challenged the presidential candidate of the All Progressives Congress (APC) General Muhammadu Buhari (Rtd) to clear his name of charges of alleged certificate forgery and lying on oath.
Jonathan, in a statement on Saturday by his Senior Special Assistant on Public Affair Doyin Okupe, said Buhari must stop taking Nigerians for granted and show some leadership qualities by taking personal responsibility for clearing his name of the charges.
He said a man could not carry an "undischarged baggage" of alleged certificate forgery and willful perjury and still shout change at political rallies.
Okupe said it was inconceivable that instead of debunking the allegations of forgery and perjury against him, Buhari was rather passing the buck to other persons or organisations.
He said this did not show any potential of responsible leadership on the part of those wanting to lead Nigeria to shun accountability on their personal credentials.
According to the presidential aide, this tends to suggest that the APC change slogan is cosmetic.
He said Buhari and the APC mouthing corruption everywhere should clear the air on this matter or forever bury their heads in shame.
He said: "We consider this as a un-statesmanlike assault on the intelligence of Nigerians and it represents the greatest challenge between Gen. Buhari and the office he seeks to occupy. It will be recalled that Buhari has, in the last few weeks, domiciled the custody of his secondary school certificate in three different quarters namely the military board, his former secondary school and now the Independent National Electoral Commission.
"Unfortunately for the APC candidate, the examination body, WAEC, which has the final say on this issue, has also recently declared that it doesn't have any records of Buhari's secondary school certificate just as the military authorities did."