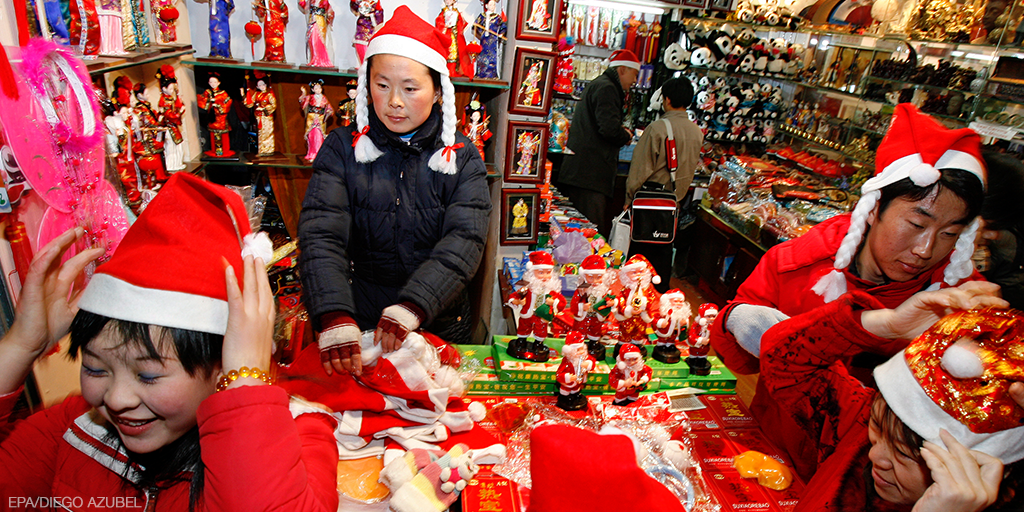 Students in one east China city won't be participating
in any Christmas activities this year. According to a statement released
by education authority officials in the Zhejiang Province town of Wenzhou, "no middle school, primary school or kindergarten may hold any Christmas-themed activity or celebration".
State-run Xinhua news agency reports the purpose of the edict is not to crack down on all Western celebrations, but instead, to highlight traditions native to Chinese culture such as the Lantern Festival and Lunar New Year.
Despite such bans, however, the Christmas season remains
a significant time of year for many Chinese citizens throughout the country. Although officially atheist, China is currently on track to become the largest Christian nation
in the world. Fenggang Yang, a sociology professor at Purdue University, predicts China's Christian population to reach 247 million by 2030.
The season is also profitable for many businesses. The Yiwu Christmas Products Industry Association estimates that its 600 member-factories produce nearly 60 per cent
of the world's Christmas-themed goods.
On Reddit, users debated
the practicality of the ban.
source: the stream